Virtual Reality Throughout The Industries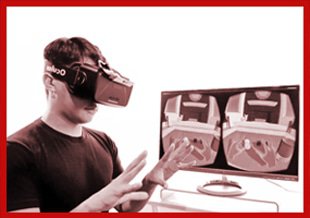 The launch of the Oculus Rift and HTC Vive as well as Samsung's Gear VR and Google Cardboard have paved the way and it is estimated that the VR market will be worth an estimated $30 billion by the year 2020.
VR Arcades
Pascal Gamer is fully aware of the fact that VR arcades aren't so new. In fact, there are thousands of them in Asia and a growing number being introduced in Canada and the United States. Most teens can't afford the high prices of VR headsets and they are using VR arcades instead. These arcades allow people to experience the computer-generated worlds without having to buy a headset. According to SuperData Research, the nascent VR gaming industry is projected to grow into a $2.3 billion industry by 2020.
Yokey Pokey is one of eight VR arcades in New York that launched in fall 2017 and offers users the chance to play all the latest games. Their range of headsets includes PlayStation VR, Oculus Rift, HTC Vive, and Samsung Gear and we can expect to see a lot more arcades opening their doors in 2018. The prices start from about $25 for 30 minutes of VR gaming.
9 Top VR Games So Far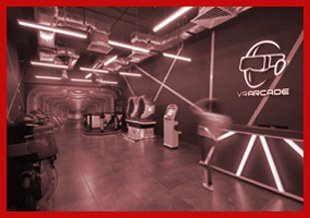 There are some amazing VR games available for PC, gaming consoles, and mobile devices. Below you'll find details on the best 9 VR games so far, each of which demonstrate 3D game developement at its finest.
Vacation Simulator: Simulator titles are very popular and Vacation Simulator takes place in a futuristic world where nostalgia lies in the past and players can get ready to take a vacation and enjoy the beating sun, sand, sea, and surf in ways they've never experienced before.
Elite: Dangerous: This is a multi-platform VR game that allows for trading, exploring, and engaging in combat within a massive universe. Players get to navigate to the next frontier in this online experience.
Keep Talking and Nobody Explodes: This is another multiplatform game but be warned, it comes with a 23-page manual. It requires careful attention and is recommended for between 2 and 6 players. One player works to defuse a bomb and the others have to provide the instruction on how to do it. This is a fun game that can be played with a Samsung Gear VR or Oculus Rift headset.
Job Simulator: It's the year 2050 and jobs like chef and mechanic no longer exist having been replaced by AI in this multiplatform title. Jobs have been turned into museum exhibitions to be experienced as simulations by players. The museum is operated by robots who don't recall things accurately. Players can select from four different jobs and they all come with a unique twist.
Resident Evil 7: Biohazard: This VR game is exclusive to the PlayStation VR and is a must play. This game is played using a first-person perspective and you'll have to think tactically about how you will survive your enemies. You'll get to explore a creaky old deserted house to find your wife and so much more.
Eagle Flight: This is a multiplatform game available for Oculus Rift, HTC Vive, and PlayStation VR. It gives players the chance to take to the skies and explore Paris 50 years after humanity has died out. As this is multiplayer too, you can pair up with friends to help you in one of the two multiplayer modes.
Arizona Sunshine: This game is multiplatform and see players exploring a zombie-infested Wild West. You teleport yourself around and this allows you to cover greater distances, and you can reload and change weapons by moving your weapon to your ammo belt. Don't be surprised if you can't play for more than half an hour at a time. This game is nerve wracking.
Gunheart: Another multiplatform game that will see you and your friends blast alien bugs in order to collect loot and upgrade your weapons and abilities. There's hours of insect-riddled combat in this game and it's definitely a lot of fun.
Minecraft VR: Fans of this building game are in for a real treat. Minecraft VR is available for the Oculus Rift and Samsung Gear VR and there's a fantastic theatre view too. You'll get to run from creepers in the middle of the night or burrow into the landscape with and all the other things you love to do in this game.
VR and the Entertainment Business
The VR industry continues to grow and Facebook reported last year that users watched over one million hours of content through their collaboration with Samsung's Gear VR hardware. In 2016 politic joined the VR movement and people in 121 countries tuned in to CNN's VR screening of the first US Democratic Party Debate of the US Presidential election. Major movie studios such as Disney and Warner Bros are creating branded VR content too and film festivals have been screening VR content too. Virtual reality casinos are also available where players can experience the most realistic and unique online casino experience ever. You can find more at online-casinos.ca
VR and Everyday Life
Despite VR being considered a relatively new technology, it is fast becoming a part of everyday life. You can use your Oculus Rift and other virtual reality headsets to chat with friends and family overseas in a virtual room. It's like Skype only you're transported to a shared room. You can watch movies in VR too and as the hardware gets cheaper and easier to setup it is being used more and more. VR is being used to treat PTSD, train employees, help paraplegics regain body functions, to train medical students, treat pain, treat anxiety attacks, help children and teens with autism develop social skills, and so much more. It will be interesting to see how much further VR technology spreads in 2018.