Cost of Game Development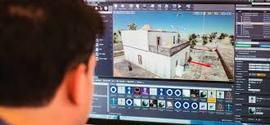 There are countless out there that will surely have a train of thought that games' prices are related to their quality. However, though that is relatively true, it is more accurate to say that their prices are basically based on the actual cost of its production. When it comes to common goods and products, it is pretty easy to get a glimpse of the costs of their production, but that isn't the case for games. You can get a game for 20 bucks or so, but there's no doubt that its price will be way beyond that. Whether you're planning to create game yourself or if you're just curious as to what composts the game development cost, this Pascal Gamer article will surely be helpful to you.
One of the most obvious game development cost component is undeniably human resources. If you're planning to tinker a game yourself as a project for yourself, then you won't have to worry about this but if you're going to go and sell the product in the market, then you can't cut it short when it comes to professionals that will help you with developing your game. Though human resources varies depending on how many you'll hire and how much of an expert your developers will be, it is still undeniably one of the biggest expense in game developing.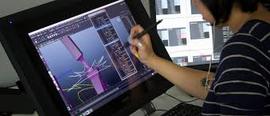 Another cost you'll have to think about is licensing not only for the game when it's done, but also for the tools you'll use for development. This depends on how big a game will be as the more exceptional game you'll create, the more innovative and complete your tools should be. These tools refers to game engines and other graphic applications you'll need. Aside from this, the place where you'll be based will also require payment and this also includes paying taxes for your operation which may really be a long list that may exceed what you initial expect.
When the game is developed and finished already, you'll have to pay for licensing and of course, for marketing. This may seem like a paltry expense you can do yourself, but that is only if you're already a grandiose developer that has a huge follower base. If that's not the case, you'll need to pay other renowned people or group to do press releases for you and other articles that may boost the marketability of your game before, during and even after its debut. These game development cost may not be that complete or intricate, but it shows you a glimpse of just how big the expense will be to create a game.