Essential Video Game Development Companies Today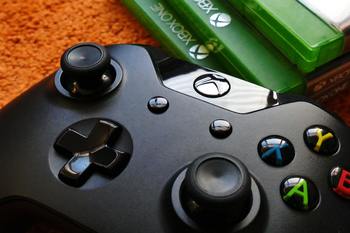 No one can deny that the video game industry is constantly growing with the development of various video games and game development companies today. This comes along with the increasing number of players around the world who get hook in different game type and genres. Various gaming platforms - like consoles and portable ones - are also made available in the market which support such game collections. Moreover, video games also caught the interest of regular game viewers or audience who watch some of their favorite games and tournaments via live and online streams.
With this on-going fad, prominent game developers nowadays are producing numerous games which they hope will be sure success once released to the market. These include games of varying genres and gameplay to suit their gamers in the community. They also incorporated new platforms such as virtual reality and motion sensors to hype their players' gaming experiences.
Here are some of the best video game developers today which have earned their status in the industry through their timeless game creations and developments:
Nintendo
Nintendo is considered as one of the most influential 3D game developer in the entire history of the industry. This multi-million company was introduced to the market by Fusajiro Yamauchi in 1889. It initially started as a game card manufacturer in Japan before it evolved into one of the foundations of the gaming community today.
Most gamers have thought that the video game industry will come to its halt and will cease its operation back in 1982. But when Nintendo released the Super Mario Bros. franchise in their own console system, it restored the excitement of video game players who then continued their support on the gaming market. Since then, the industry never died down as it just continues to grow with more developments from several game providers.
Some of the best game franchises ever produced by Nintendo include the Mario Brothers, The Legend of Zelda, Donkey Kong, and Pokemon. Along with these games, it also developed its partnership with several gaming consoles like Wii and Gamecube to extend their reach to other console gamers.
Electronic Arts
Sports fans might have heard of Electronic Arts or EA Games as a credible and reputable source of any sports-themed video games in the market nowadays. This franchise started to get popular when its developer, Trip Hawkins, hosted huge sporting events like FIFA, NBA, and NFL in several gaming platforms. These various sports games are being offered in yearly video game instalments to its players. EA makes sure that these annual releases are improved versions of its predecessor to constantly excite and entice its gamers.
Moreover, EA Games has started acquiring and hosting other game themes to increase its market reach. This includes themes such as first-person shooting (FPS) games like the Battlefield franchise from DICE and the popular action-strategy game franchise from Disney, the Star Wars.
Rockstar Games
One of the most prominent American video game companies in the industry today is Rockstar Games. This company started its venture in the industry way back 1998 in its New York headquarters. It focuses on games revolving around action-adventure and racing. Thus, resulting in its most popular franchise up-to-date, the Grand Theft Auto (GTA).
Rockstar acquired the rights of GTA from BMG Interactive which started with series in 1997. From its classic video gaming interface back then, GTA has evolved into becoming the largest selling video game franchise of all time.
Other known game franchises from Rockstar are Midnight Club, Max Payne, Red Dead, Manhunt, and Bully.
Activision Blizzard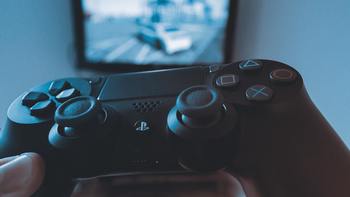 This game developer is a staple name when it comes to producing some of the best and most bought video games in the industry today. Activision Blizzard is the result of the great partnership between Activision and Blizzard which are prominent names back then. These include famous game titles like World of Warcraft, Call of Duty, Diablo, Tony Hawk, and Overwatch.
Sony Computer Entertainment
Meanwhile, when it comes to producing the most popular game consoles today, this game developer will surely not let its name go down the ranks. Sony Computer Entertainment, or simply Sony, was introduced in 1993 in Tokyo with its pilot game console product, the PlayStation 1. It later released succeeding versions of the said console - up to PlayStation 4 - which has been making their impact in various regions in Asia, North America, and Europe.
Sony also released portable versions of these consoles like PlayStation Portable and PlayStation Vita, as well as other equipment and accessories for an optimal gaming experience.
Other notable game developers in the industry today include famous American video game companies like Valve Corporation which has produced Counter Strike, Half-life, and Dota 2 franchises; Naughty Dog Inc. which has introduced Crash Bandicoot, Unchartered, and The Last of Us; Take-Two Interactive which developed games like NBA 2K and Civilization; and ID Software which make use of advanced development tools and software to produce games such as Doom, Quake, and Rage series.